Promoting Gender Equality
Female Farm-Worker in Pakistan Fulfils Her Dream of Economic Independence.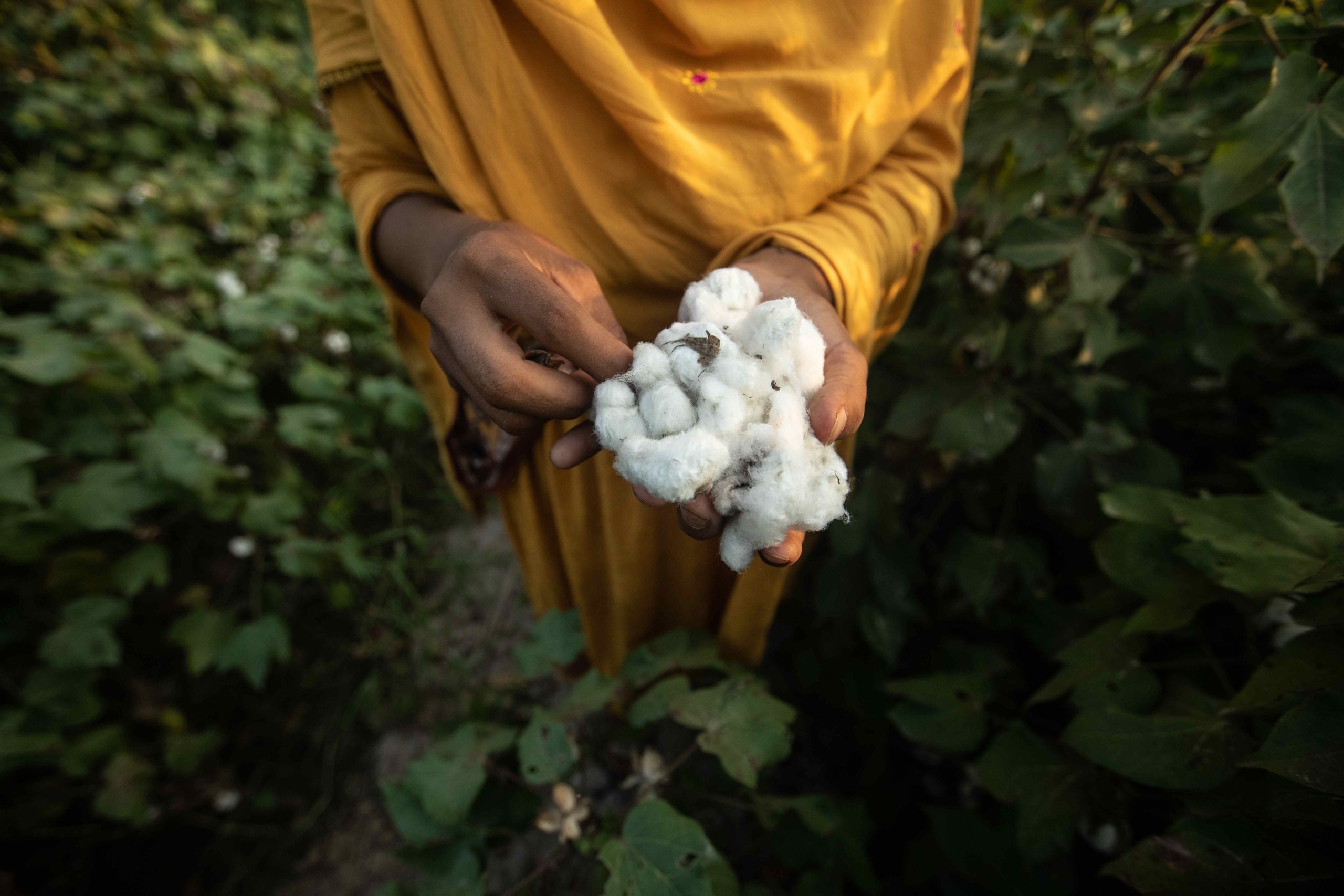 © BCI/Khaula Jamil. Farm-worker picking cotton.
© BCI/Khaula Jamil. Farm-worker picking cotton.
Following her mother's footsteps, Ruksana Kausar married a cotton farmer when she was young. Like many women in her community — where cotton communities farm the land to survive — Ruksana works hard on her family's cotton farm, sowing seeds, weeding the fields and picking cotton amid the searing heat of Punjab. Yet as a woman in rural Pakistan, where societal ingrained gender bias prevents women from being treated equally to men, she doesn't participate in business decisions and has little say in how the farm's profits are spent.
In 2018, at a village meeting, Ruksana saw a presentation that immediately sparked her interest. Samina Kausar, a WWF-Pakistan1 representative told the group about an opportunity that her organisation, in partnership with the Better Cotton Initiative (BCI), had created to support local women to improve their livelihoods. Ruksana listened as Samina described how the organisations would support women like her to cultivate their own tree nurseries, selling the saplings to generate new revenue streams for themselves and their families.
---
1 The Better Cotton Initiative works with on-the-ground partners across the world to support cotton communities to build resilience and improve their livelihoods. WWF-Pakistan is one of eight BCI 'Implementing Partners' in Pakistan.
"If you have success growing your saplings, you will be able to sell the trees back to WWF-Pakistan at the market price, while keeping some to plant on your own land. It will be a great opportunity to manage your own nursery, secure a stable income, and provide additional financial support for your family," Samina tells Ruksana.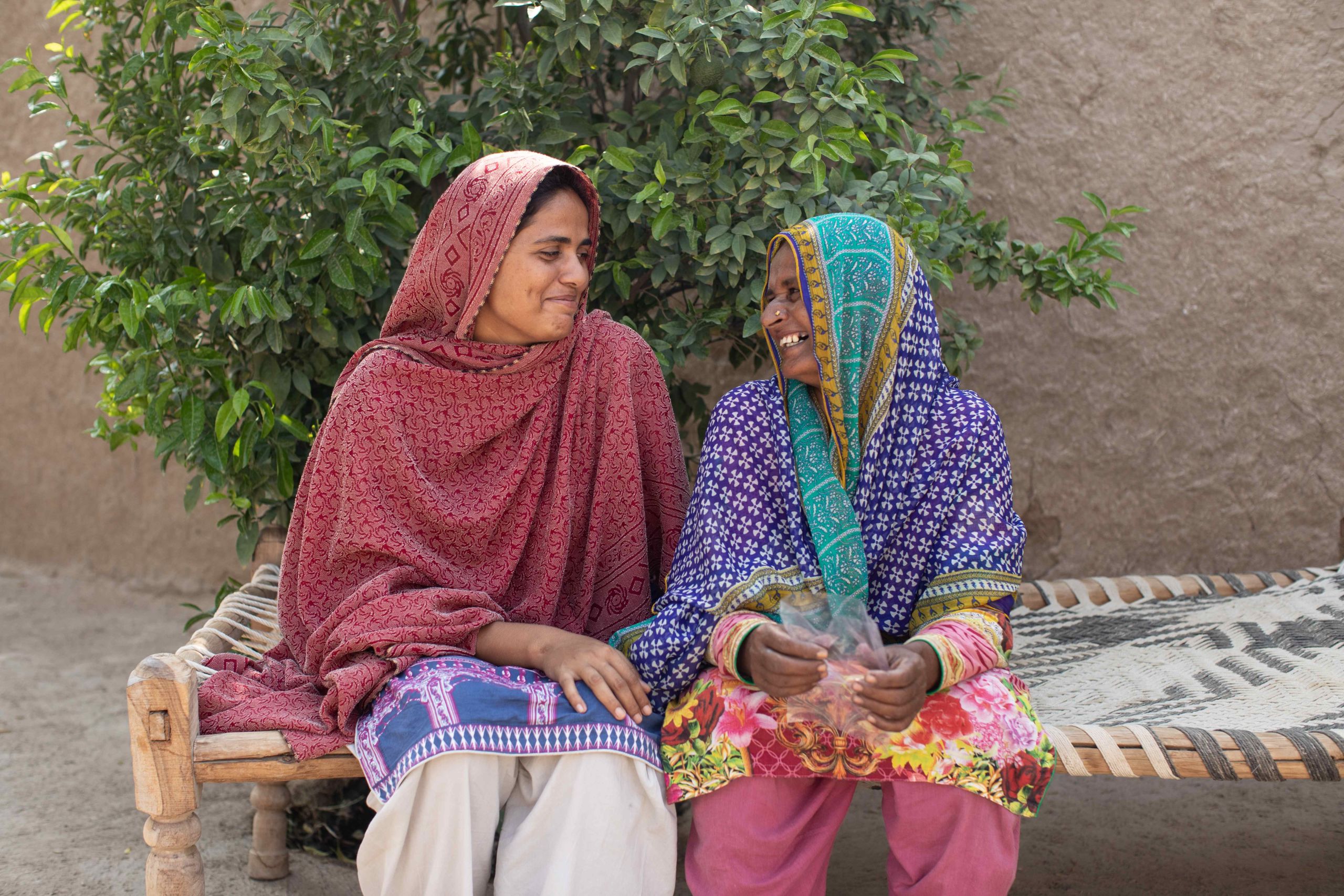 © BCI/Khaula Jamil. Ruksana Kausar with WWF-Pakistan representative, Samina Kausa.
© BCI/Khaula Jamil. Ruksana Kausar with WWF-Pakistan representative, Samina Kausa.
"I always wanted to be financially independent," Ruksana tells Samina. "I left school when I was 10-years-old, and started working on my parent's cotton farm. It has always been my dream to provide better education for my children."
Initially, Ruksana's husband and other family members had concerns about the potential success of the tree nursery, and they weren't convinced that it would work. So, together with Samina, Ruksana explained exactly how the project would work, diminishing their doubt.
Ruksana is one of 7,000 women in Punjab's Rahim Yar Khan District involved in the tree nursery project developed by BCI and WWF-Pakistan. Her new-found source of income hasn't always been easy though. At the outset, there was a certain amount of trial and error, and sometimes Ruksana learnt the hard way, despite all her efforts. Ensuring the soil was just right to grow tree saplings, with the right mix of nutrients, was a challenge at first. But WWF-Pakistan's agricultural experts were supportive, advising her that she should mix the soil with organic matter, like manure.
"Through the project, I've learnt how to develop a nursery from scratch and take care of young trees," explains Ruksana. "For example, I encourage rapid growth and strong plants by planting the seeds within a mix of soil and manure, watering them sparingly every day. It costs nothing but my hard work and dedication. With this knowledge, I've also started to grow chemical-free vegetables alongside my tree nursery, as well as mangos, oranges, guavas and pomegranates."
Initially, some of the saplings died at night when the temperatures dropped during winter. From then on, Ruksana started covering them at night.
"That was the best way to learn though. I didn't give up, and I kept on improving my practices until my plants were strong and healthy."
With funding from the Better Cotton Growth and Innovation Fund, WWF-Pakistan provides the participating women with seeds, tools and equipment to set up their own businesses, running small tree nurseries on their land. Ruksana received indigenous seeds — Acacia, Moringa and Neem — from WWF-Pakistan, and she established her nursery on a small piece of land next to her home, growing nearly 600 seedlings for three to six months.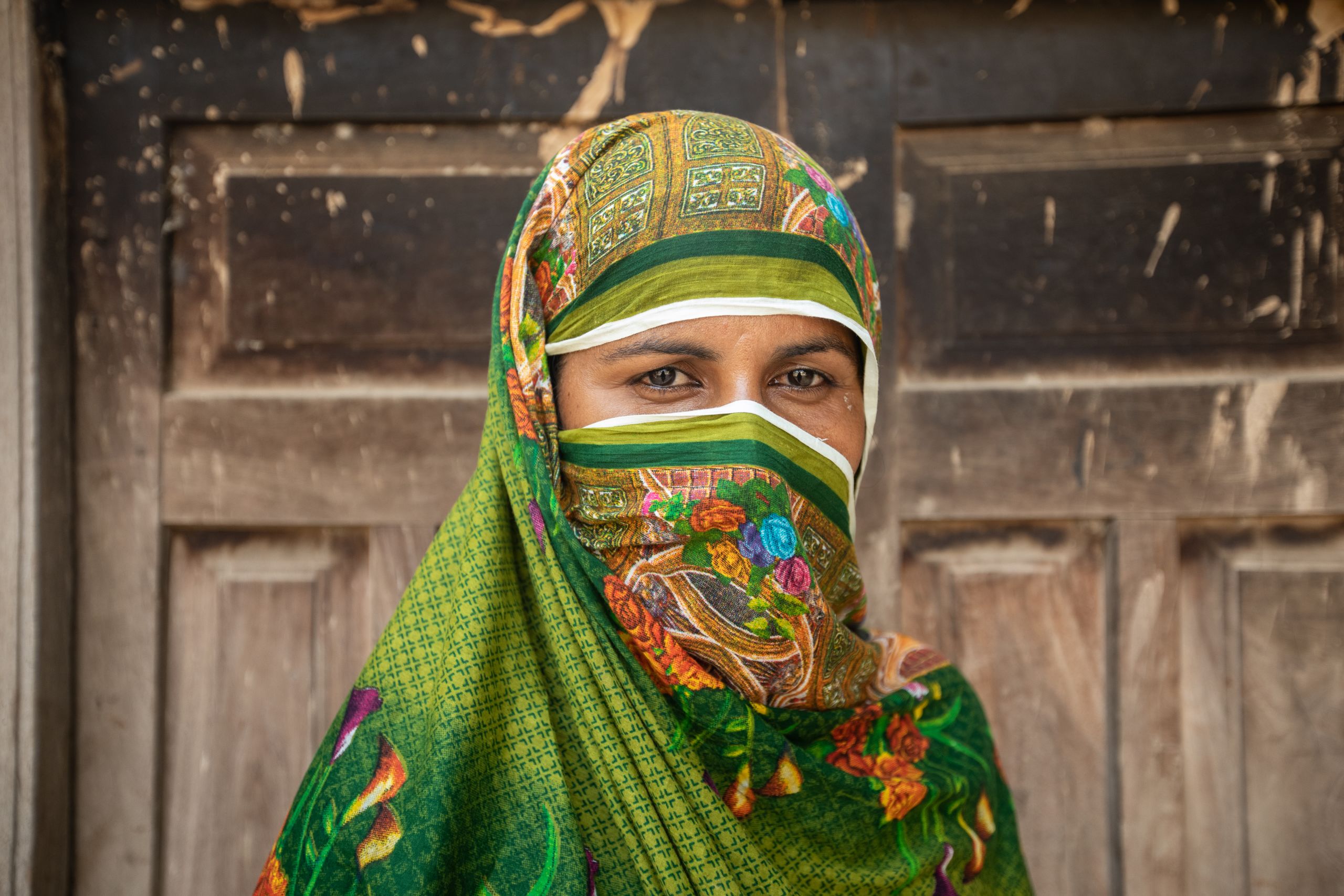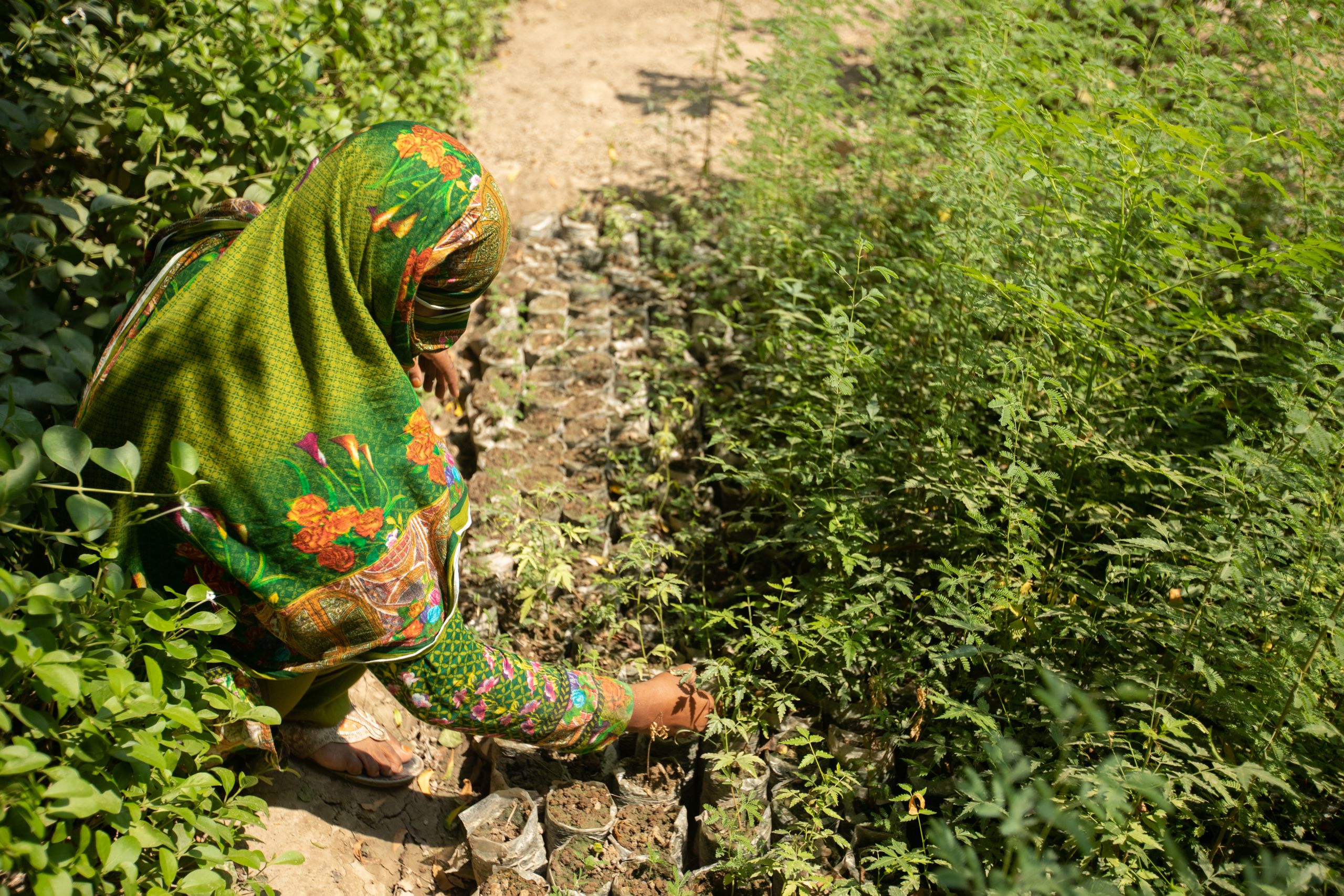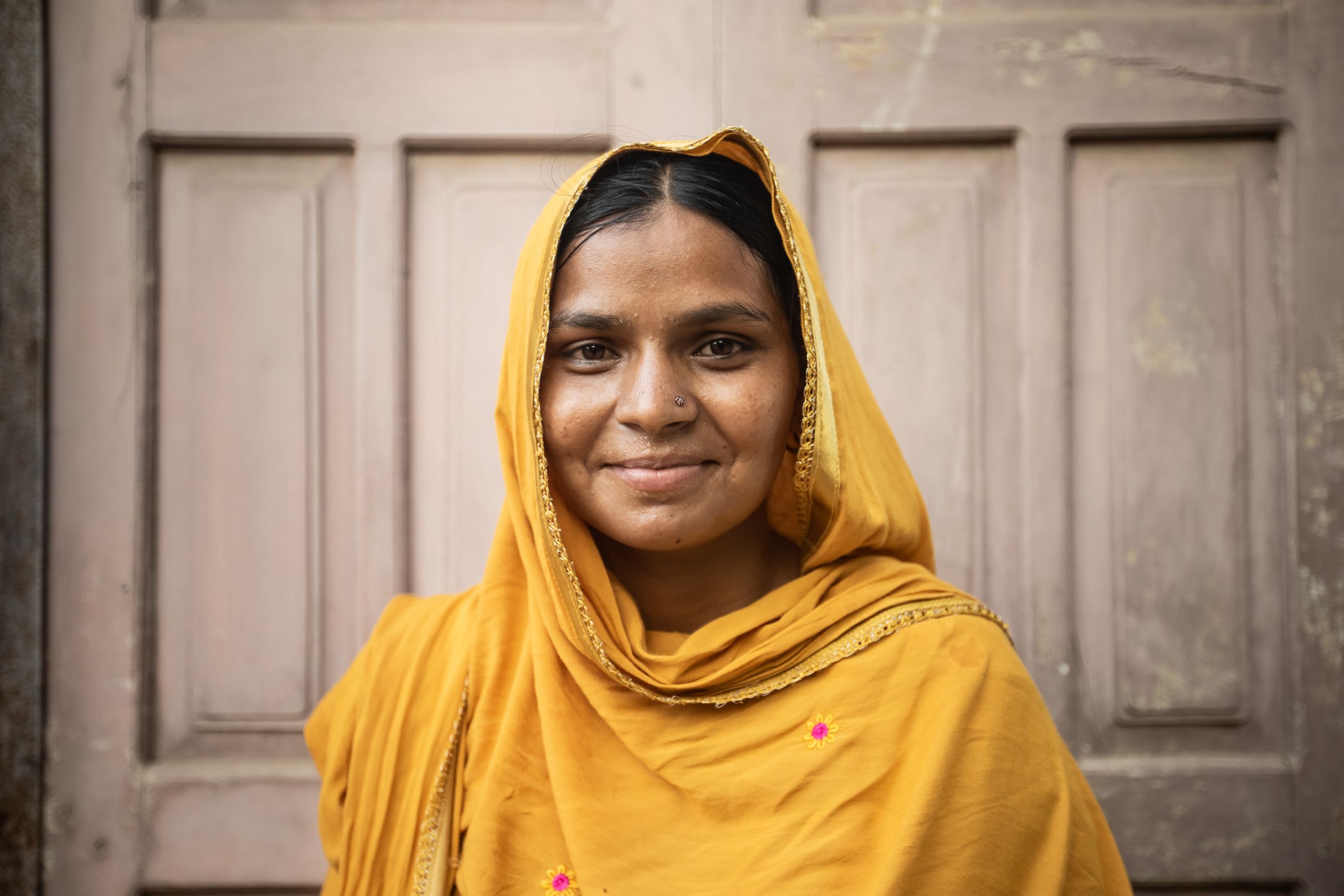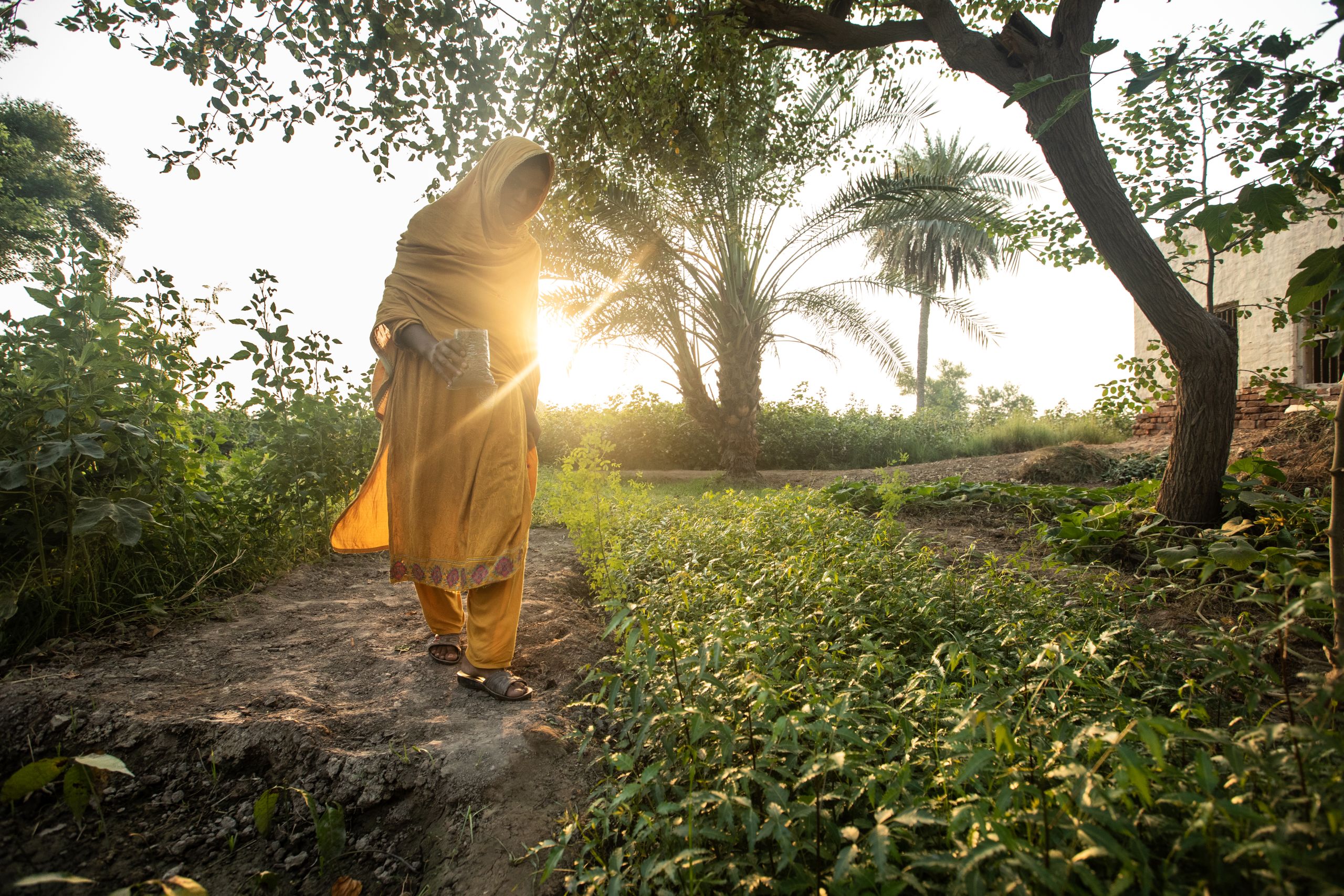 By taking part in the project, Ruksana supplemented her income with 5,500 rupees in the first season, selling 550 plants back to WWF at a rate of 10 rupees per plant. In addition, she and her family have planted approximately 35 of the Acacia trees on their cotton farm, providing farm-workers with shelter from the hot sun once they have matured. They will also protect cotton crops from strong winds, encourage nature and wildlife to thrive in a healthy, balanced environment, and promote beneficial insects, such as ladybirds, which prey on pests that attack cotton plants.
"I decide exactly how my additional income is spent," says Ruksana. "And I feel proud of my decision to participate in this project and work independently, running my own business and making all the decisions. I enjoy what I'm doing and feel happy that I'm contributing to keeping the environment healthy. Above all, I have gained respect in my family and community."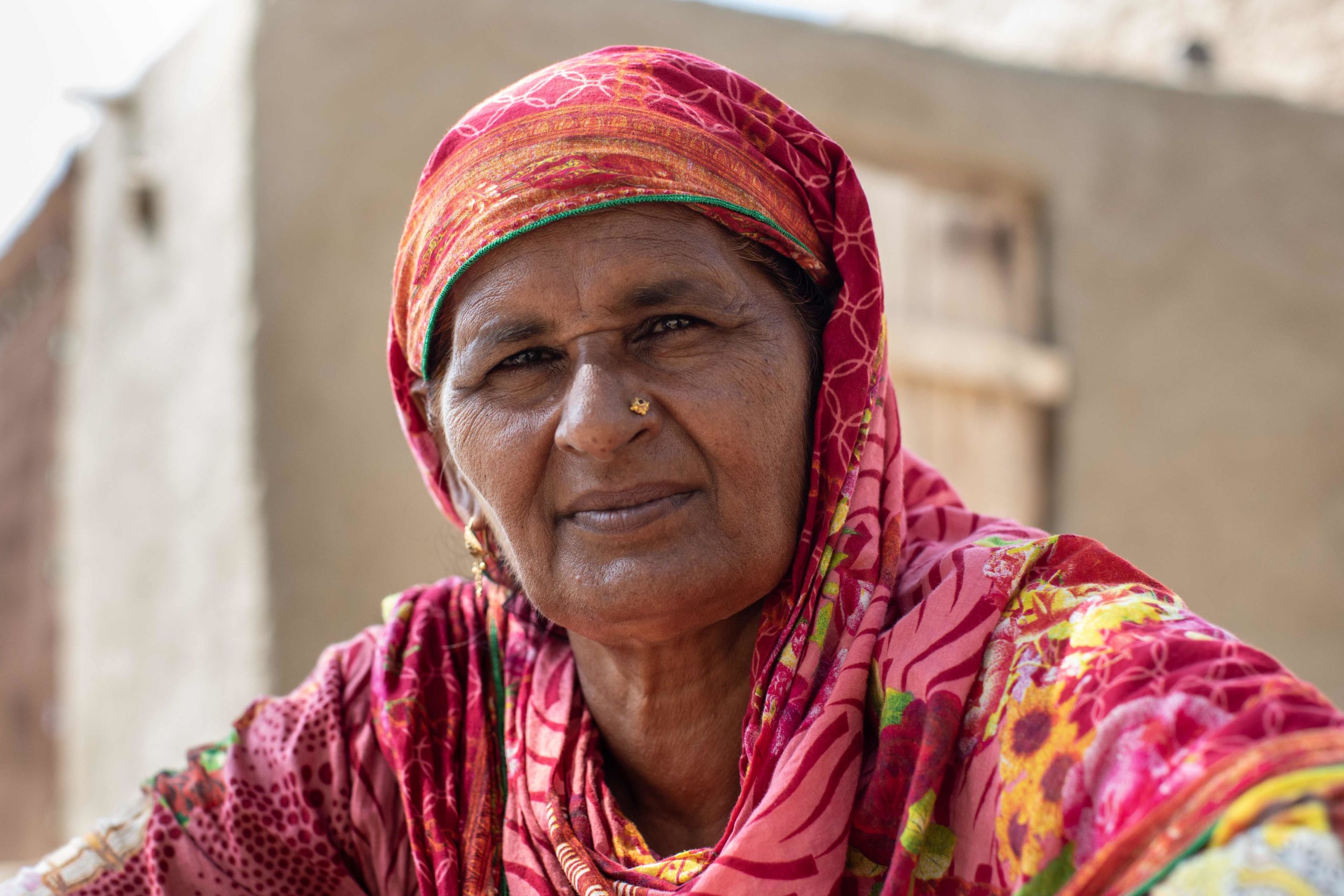 © BCI/Khaula Jamil. Ruksana Kausar.
© BCI/Khaula Jamil. Ruksana Kausar.
Ruksana's new-found economic independence strengthens her voice in how the family's income is spent, while supporting her community with a reliable, affordable source of good quality trees for their farms.
With her new income, Ruksana has bought new clothes for herself and her family and books for her children. She has also been able to buy a wedding gift for her sister's wedding which she wouldn't have been able to do before she ran her own tree nursery.
"I felt so proud when I saw how happy this made my family," explains Ruksana. "At this moment, I realised that I had fulfilled my ambition of financial independence and it made me feel like anything is possible in life!"
In the future, WWF Pakistan plans to expand the initiative by increasing the number of seeds available to participating women. Ruksana and her fellow nursery growers can also play a role by encouraging more women to join, acting as role models and showing that running a nursery is a good way to gain economic independence and protect the environment.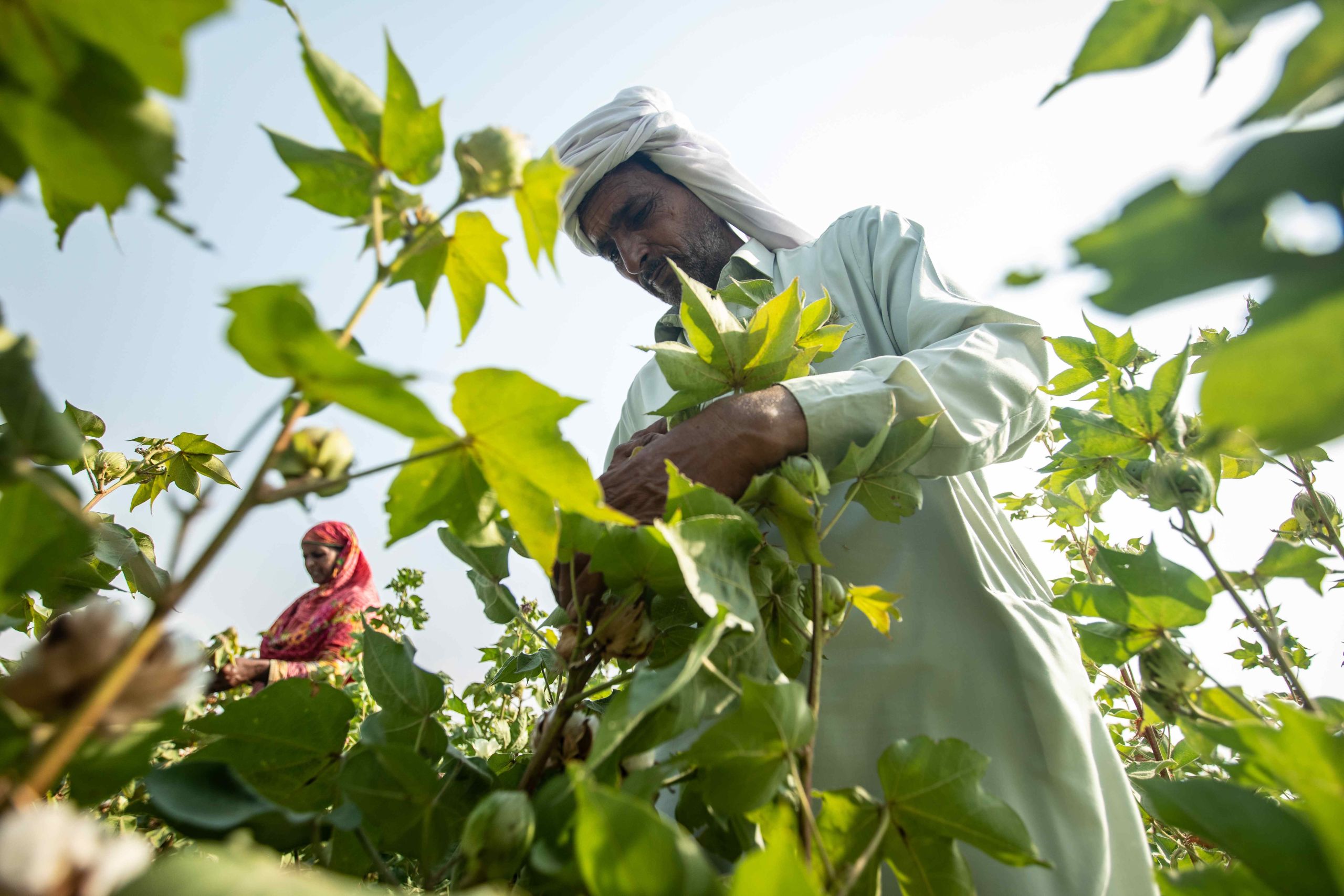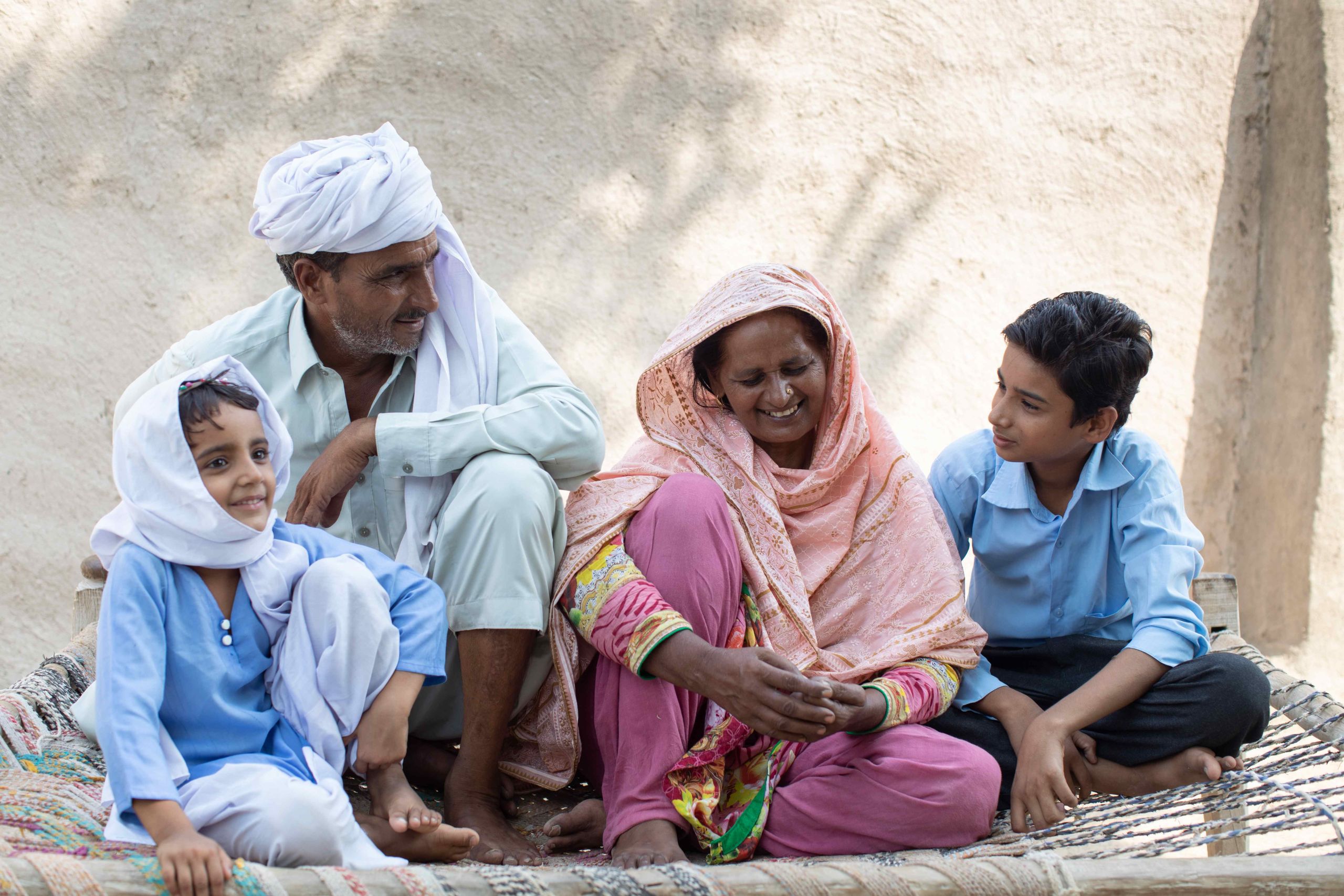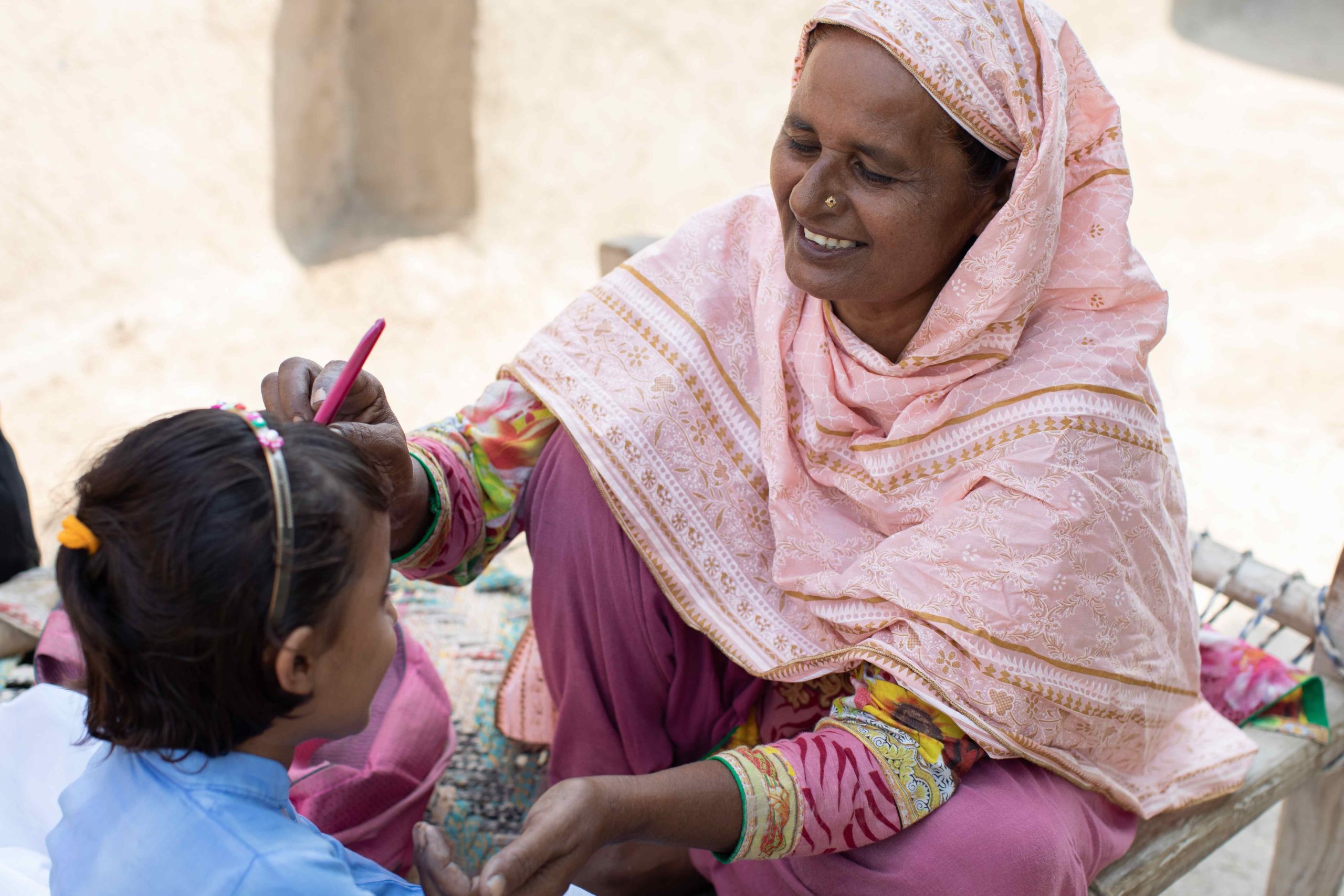 "Other women in my community come to me for tips about how they can run a successful tree nursery business at home, and my sister-in-law is now interested in developing her own tree nursery after seeing my progress and income," concludes Ruksana. "I hope more women in Pakistan have the opportunity to contribute to their family and community, building the skills and confidence to achieve fulfilment through economic independence."
To read more about women's empowerment in Pakistan, read Almas Parveen's Story from the Field.